Screened-In Porch Services in Fort Mill, SC
Feel Like You're Outside with Eze-Breeze 3-Season Rooms & Sunrooms
Eze-Breeze 3-season rooms and sunrooms offer a unique space that allows you to enjoy being indoors with an extensive outside view. Experience the beauty of nature while enjoying the comfort of being indoors. A 3-season room or sunroom is sure to become one of your most favorite spaces in your home. An added benefit to these rooms is that they enable you to feel like you're outdoors, but in a private setting – perfect for when you just want be able to enjoy some quiet time in a beautifully open indoor space. We'll help you choose the perfect location based on the position of the sun and the best materials for your needs. Enjoy bright sunlight or even the dusky mood of a rainstorm by adding one of these beautiful rooms to your home.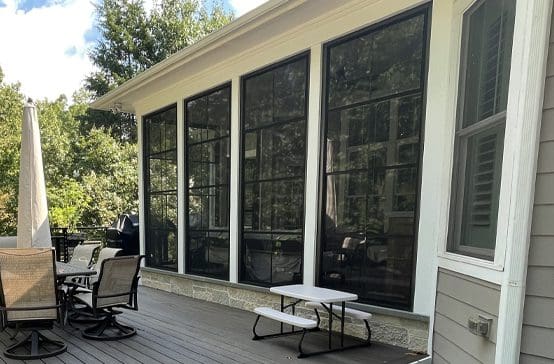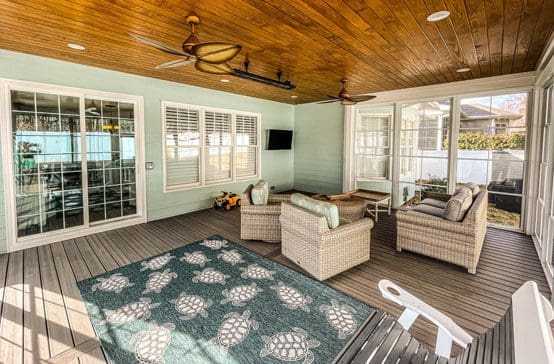 Enjoy The Outdoors for Longer With Screened-In Porches & Shelters
Sometimes a day can become a little too rainy, too windy, or the sun can become a little too hot and bright, but you still want to be able to enjoy the fresh air of the outdoors. Screened-in porches and shelters allow you to enjoy being outside while staying dry, comfortable, and protected from the sun's harsh rays when it gets to be a little too much. Additionally, if you are entertaining outdoors, a screened-in porch or shelter will keep pesky critters away from you and your guests.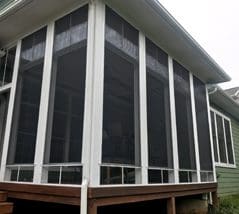 Screened-In Porches
Screened-in porches let you enjoy the best of both worlds. Enjoy being outdoors while staying in the shade and away from those summertime bugs. Our porch designs can be tailored almost as much as a room inside your home. Just tell us what features you want included and we'll make it happen!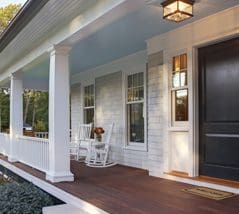 Covered Porches
Covered porches allow you to truly be outdoors without having to face the harsh rays of the sun. Add a small covered space to the front of your home or something larger in the back. We'll create a design that blends seamlessly into the rest of your home.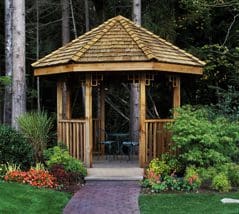 Pavilions
Pavilions are some of the most versatile covered structures around. Use them for entertaining or for shelter from the weather. We'll work with you to come up with a design you're sure to love.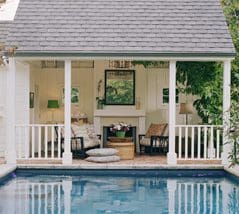 Cabanas & Pool Houses
If you have a pool but don't have a pool house, you don't know what you're missing! Adding a pool house or cabana to your home makes a real statement. You'll gain shelter from the sun, a place to store outdoor furniture during the winter, and added value for your home.